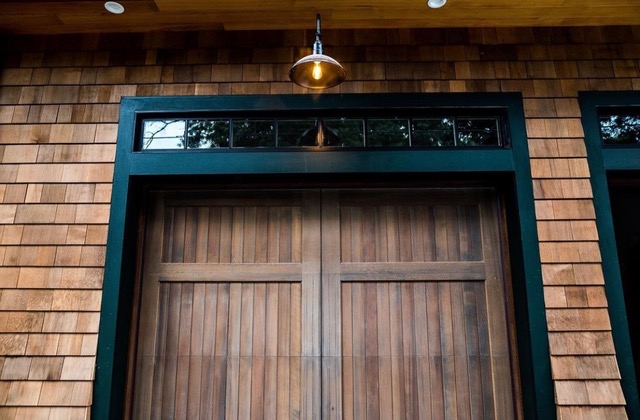 Are you interested in building a new construction home? While every project is custom and brings its own unique circumstances, I thought it would be interesting to use the Steel Modern Farmhouse as an example of the process.
Inspiration – since we live in a world of visual communication, most people come to me with images of inspiration. An image that inspires close to what the end goal will be. If people don't have a Pinterest board, I will set one up for them and encourage them to start pinning away. This helps us in the conversation of rooflines, square footage, the relationship between house and grade, and materials.
Sketch (Discovery Phase) – with inspiration at hand, I will start to sketch out the footprint and interior layout with rooflines. I will also sketch a section so that I know the rooflines are close to working and also an elevation so that my clients understand my vision in broad strokes. My clients and I will review these sketches until we land on something close to working.
CAD (Schematic Phase) – Next I will put the sketch into CAD and model it in 3D. Our first meeting at my office or on zoom with a shared screen is always a fun experience as customers see their home come to life. From there, we start dialing into layout then applying materials. Again, this is when we look at inspiration photos. We meet at my office to review materials as a whole. In the Steel Farmhouse, my client had not only sent a comprehensive list of "Needs & Wants" that was very dialed in and helpful but also photos of kitchen and bathrooms that we reviewed together and came up with an overall concept. We were able to select cost-efficient tiles and finishes with a plan to install them in a modern and inspiring way.
After getting the preliminary price from the builder we edited the plans to create a more efficient build to keep the price down.
Construction Drawings. These are technical drawings that zero in on the details. This is the communication between the homeowner and my vision with the "directions" on how exactly to build it. Drawing move from the scope of the project, plans, elevation, sections, electrical, plumbing, framing, and cabinetry.
Of note: typically, we have all the materials selected prior to the construction drawings so that with this data and the preliminary CD set we can secure a builder. Once the CDs are done, we can get a building permit and final pricing. Also submitted with the CD set are structural and civil engineering documents.
Long and short, it's a journey for sure and can take anywhere from 6-12 months. It's been a great experience working on the design of this Steel Farmhouse and I'm really looking forward to getting it off the ground and working through the construction process!
Credit: Photos are from Pinterest!
View Related Projects
---