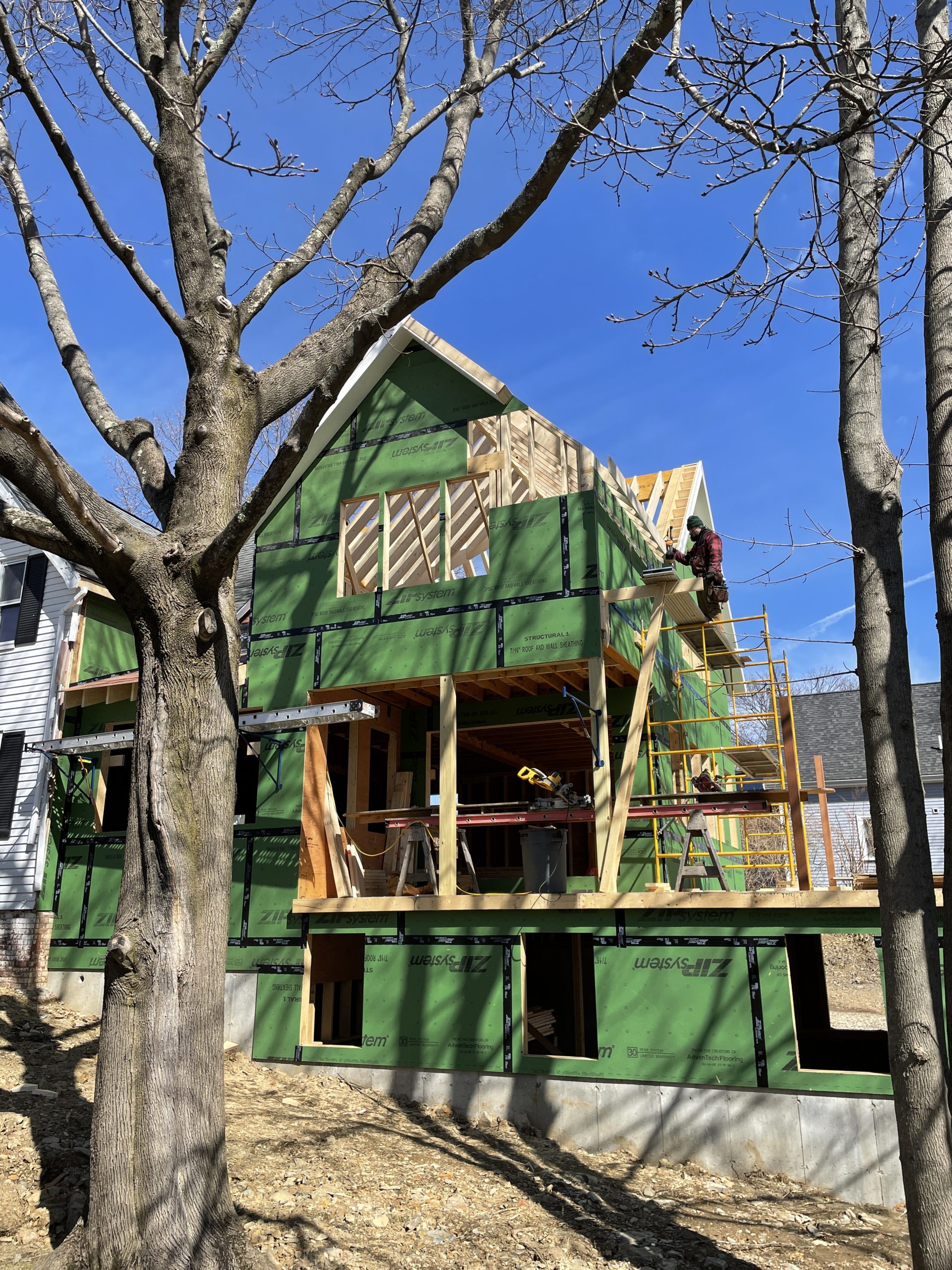 We find remnants of animals and bugs with significant damage in nearly every renovation we do. Either wasp nests in the roof rafters or carpenter ants at the kitchen sink add extra work when renovating your home. But all can be prevented if you are on a good extermination plan. 
My suggestion is to find an environmentally friendly company that is cautious of children and pets. There isn't a need for toxic chemicals and cleverly placed traps that won't harm those living in your home. Spending a bit of money upfront to prevent expensive damage is always intelligent.
Here is a link that might be interesting when looking for an eco-friendly exterminator.
If you are in the Seacoast area, I recommend Ecotech 
Quick story —
My office is located in Kittery, Maine, just down the street from the Portsmouth Naval Shipyard and inside Kittery Foreside. It is an old 1860s house that we converted into a commercial building in 2006. We were aware when we bought it that there were a lot of "unwanted house guests" with an abundance of mouse droppings. So when we were done renovating, I put the house on the treatment plan for my exterminator. One day, I walked in the parking lot door in the walkout basement and heard a loud noise in the ceiling, a crawling around of sorts and MUCH louder than a mouse. Within seconds I had my trusty exterminator on the phone with promises that he would be over soon. He was sure it was a rat because of our proximity to the river, so I was pretty freaked out. He put a few traps with peanut butter in the backroom by the furnace and left. I forgot about it, and the next day, I walked into the back room, and there was a squirrel who first got his tail stuck in one trap only to be wood by the aroma of peanut butter – no more squirrel! 
The point of my story is that it is the peace of mind to have a good relationship with an exterminator!
View Related Projects
---