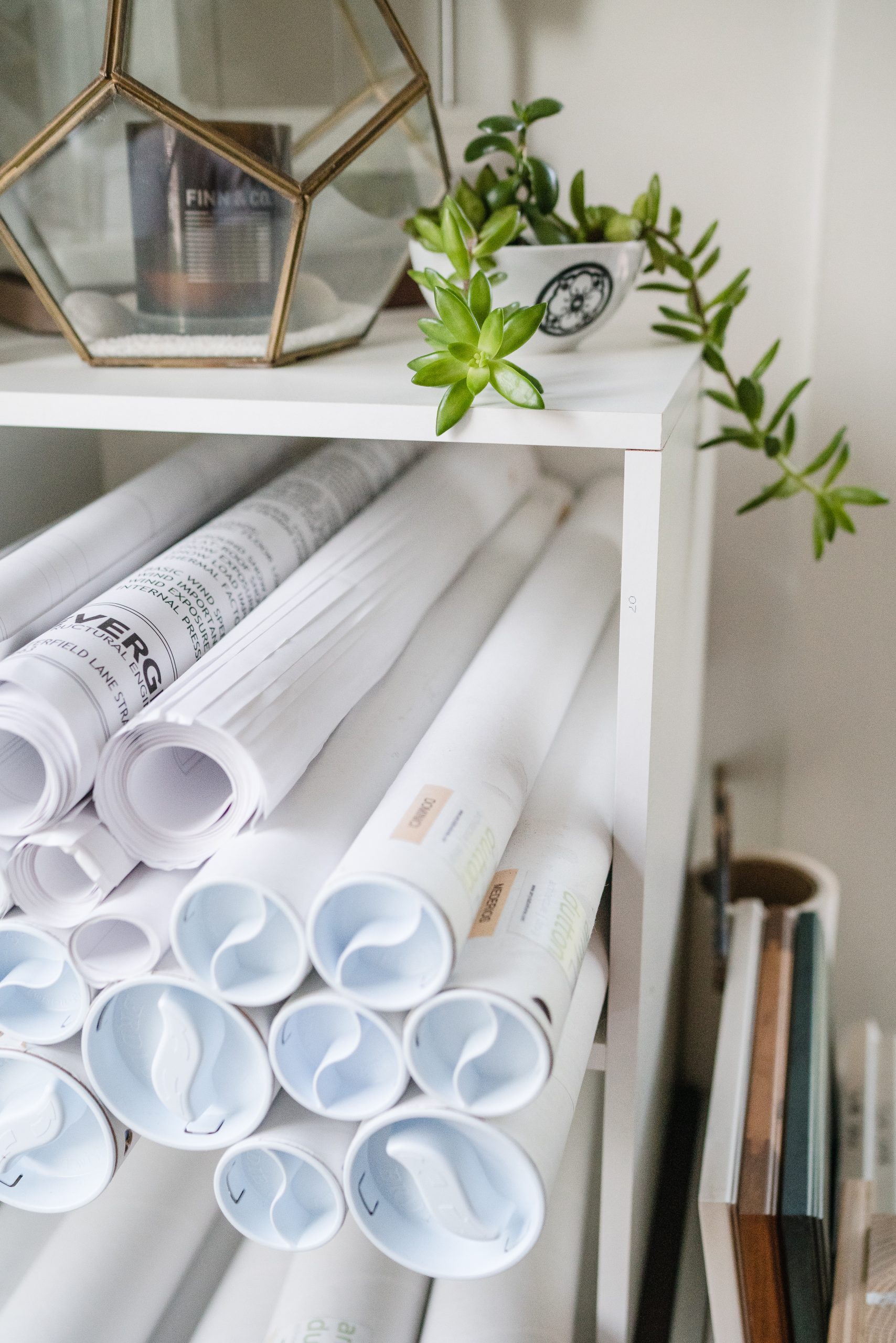 I often have people contact me about editing or drawing up plans they found or purchased online, and it has never worked out. Ultimately, it costs them much more time and money than they could have imagined.
EXAMPLE ONE:
One client took a screenshot of the plan, searched for months, and found it online to an architect; I spent $5k for them to design it schematically, but the plan didn't work.  Then they came to me out of frustration, and I was honest with them that the plan would not work as represented online.  So, we started working together to create a home that looked similar and customized to their needs.  All exterior and interior finish collections are selected, rendered, and look beautiful. The lot is currently being excavated, the builder hired, contracts signed, funding is in place, and the windows are ordered. Good to go, and they have spent $52,000.00.
EXAMPLE TWO:
A sweet young newlywed couple came to me with plans that they purchased online ($2,500) and then paid a draftsman ($3,000) to edit the plan and after spending $5,500, they had a plan that they hated, and the builder told them he could not use the plans because there wasn't enough information. Since I was considering developing Abrigo Home, I was curious to see if I could create plans and finishes for under $20,000, so I took the project.  We got through the custom-house plans designed with one major revision, but they still spent $22,000, and we had not finished the finished collection.  I proposed that I put together all the finish materials on my own time, but I kept track of my time, and it came to $4000 without customizing to their desires. So their total package with ADH came to $26,000 for a total expense of $31,500. 
According to current trends, plans should take 7-10% of the construction costs. Their estimate came back at $780,000, so they should have budgeted a minimum of $54,000 for design. In full transparency, I would not but a plan for $2,500. Designing a custom home is costly! 
Here are things to consider when buying plans online:
Your time is worth money – how many hours do you want to spend scrolling through plans online?

What happens if the plans don't work?

Creative Process – Remember that the best part of my job is the creative process. A draftsman is not a designer; they are just spitting out what you say you want. Professionally, I don't want just to draw up someone else's design. 

Financial Investment – The plans are precisely a method for building the house. If they are terrible plans, trust me, this absolutely will reflect your home's quality. 

Construction Documents are vitally essential to be primarily complete because if you are buying plans online, there is no one to call and ask questions to. Trust me, and you don't always want your contractor just to figure it out!
Typically, I design custom homes for people with reasonable budgets. These are not mansions with uber custom details; they are reasonable homes where families grow and people retire.
View Related Projects
---