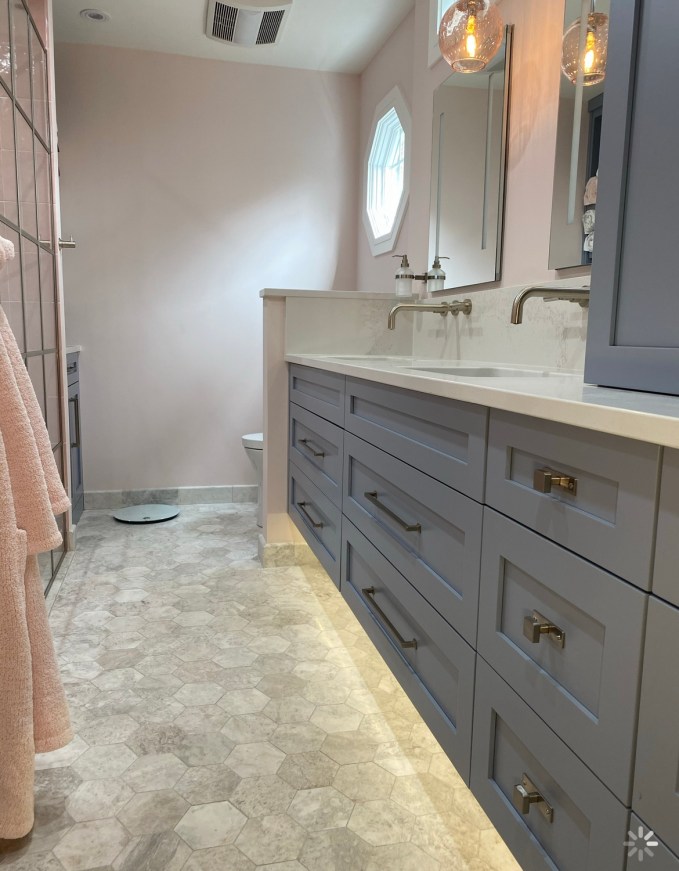 Yes! Finally, the color is back!
I love color and I'm never afraid to use it, but over the last 10 years or so the fear of color was a very real thing by homeowners.
Remember the color, color, and color of the '90s? Maroon, green and gold walls all on the same floor. Or wallpaper of the '70s with the large-scale shape and bold colored shag carpet? All this color caused a lot of withholding of color and consumers looking for relief.
First, the "non-color movement" started with whites and greys exclusive. Then we started adding wood and natural elements for warmth which I love. Then we started adding a colored island such as blue or green which I also love. We also have been adding color in accents of wall color or pillows or throws that would be swapped out when desired.
Now, we are introducing color in wallpaper, paint, and cabinetry. It's fun and inspiring. Neutrals are here to stay and allow for the color to stand out and compliment instead of competing. As we move through the house using color it is repeated from space to space in a different application.
WALLPAPER can pull the colors of different spaces together. And a tile pattern such as herringbone can also be repeated in wallpaper. Or it can simply be used as an accent wall.
PAINT is always an option to create a space that is clean or cozy depending on the goal of the project.
CABINETRY is fun and inspiring and can be used as window seats, mudroom built-ins as well as the kitchen.
Highlighted here my dear college friend's new cabinets in her mudroom and master bath. She has never shied away from color and I've always admired her fortitude. Maine Cottage furniture was known for its vibrant colors and yes, she has a pink sofa to match her bathroom tile. It all works because of the consistent use of color, texture, fun, and inspiration.
View Related Projects
---