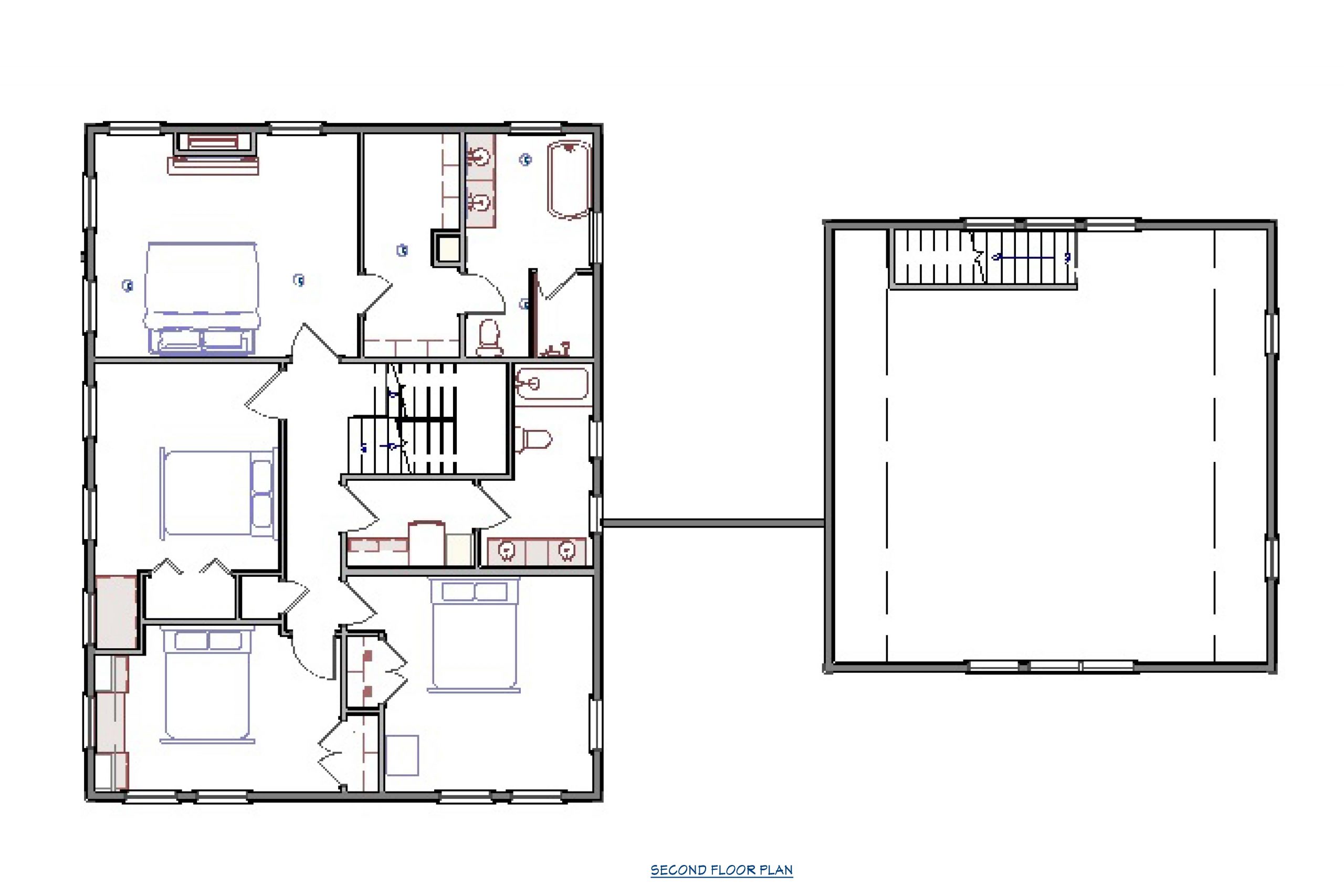 Do you wonder how the design process works between interior and exterior? Well, it's a bit of the Chicken & the Egg story. Typically, there is a lot of back and forth within the relationship throughout the design process.
With a farmhouse, we establish the footprint of the rectangle for the main house and determine what should fit specifically on the first floor. For this house, we wanted the kitchen, dining, living, powder room, and first-floor bedroom or office. Once the footprint is established, we add the second floor with windows and a simple gable roofline.
From there, the second-floor layout is determined for a master suite, three bedrooms, a bathroom, and laundry. It always makes sense to have a central hallway with rooms on the exterior. Since the windows are already established, the bedrooms respond to the layout.
Next, the "additions" to the main footprint are determined by need, desire, function, budget, site, and sunlight. For this house, a farmer's porch and sunroom were essential and we wanted to make sure that there was a balance between the view outside from the interior and the path of the sun. Therefore, the farmer's porch became the front/side of the house with french doors out to the patio and deck. We added a sunroom off of the front/side to take advantage of the sunlight and views as well as connecting to the farmer's porch. The mudroom connects the oversized garage with space above for an additional living space all very functional and on the north side of the house.
As the interior and exterior connect it all gets pulled together for a functional, efficient, and beautiful home.
View Related Projects
---