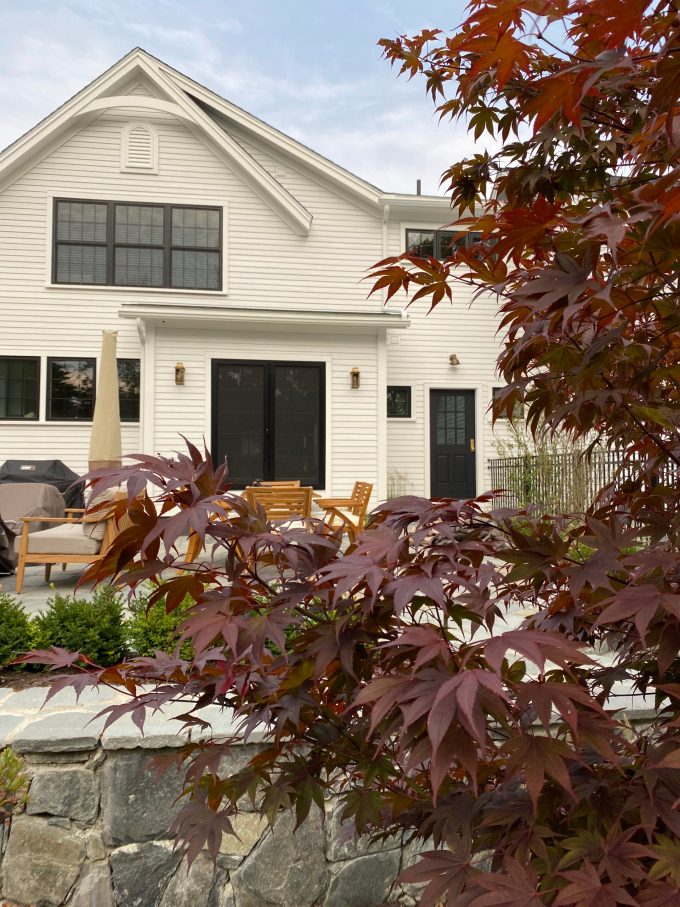 Do you love black windows? Well, if you do, I am right along with you.
I find them to be crisp, clean, and inspiring. Why? Well, one reason is that they are actually historic. Historic windows were painted black with a white sash and we can reproduce that window to the very detail in order to make it look historic. That specific window is truly more expensive and it will be either a Marvin Signature line or an Anderson A-line but you do get what you pay for.
But if you do not want to spend the money for a top-of-the-line window there are plenty of other options out there for you. Black windows are now pretty much offered by every line across the board, they are just about 10% more expensive than a white window. In my mind, money well spent.
The lines that are less expensive range from Matthews Brothers out of Maine, Harvey windows manufactured throughout the US, Marvin Elevate and Essential, Andersen 400 series as well as many other lines. Just be sure to read the ratings and do your research on the warranty.
Window grills or Lites:
I spend lots of time working with my clients to determine what window grills look best on their home. This is actually a very simple thing for me to do within my CAD program. We usually start with double-hung windows with 6/6 that is, six grills on the top and six grills on the bottom. Depending on the house style and the other windows in the plans we will play around with 4/4 and 2/1.  My favorite window is a 4/1 double-hung window that adds a bit of modern luck to the home and works beautifully with a square awning or casement window that has 4 lines. Two over one is an original historic window, especially on a New Englander. Of course, we can do grills on casement windows, and with a thicker check rail, can make it look like a double-hung window well to function as an egress window.
Window Trim:
Trim color and how it interacts with black windows is very important. Typically, we will install white trim with a black window if the siding is light in color. When this siding is dark for a natural look that will weather to a gray hue it is best to alter window trim color to a darker hue that will blend between the dark exterior and the dark windows because white can be a bit too stark. Installing black trim and black windows results in a very dense and heavy look. There is nothing wrong with playing with the color of the trim to get the colors to blend properly and it is well worth the effort.
Sometimes, people will ask me if I think that black windows are a trend. My short answer is no. Going back to the historic comments above, you can see that black windows were introduced in the 16-1700's and are here to stay!
View Related Projects
---